Luxury cars have always been admired for their sleek designs and eye-catching paint jobs. From metallic finishes to matte coatings, luxury car manufacturers strive to create a unique and stunning look that sets their cars apart from the rest. However, as the world becomes more conscious of the environment and technological advancements continue to emerge, luxury car painting is taking on a more innovative and sustainable direction.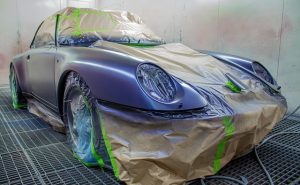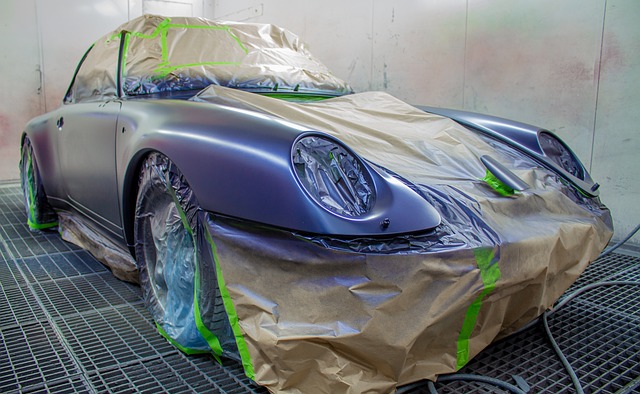 One major innovation in luxury car painting is the incorporation of nanotechnology. By adding tiny particles to the paint, luxury car manufacturers can create a more durable and scratch-resistant finish that withstands harsh driving conditions and frequent washing. Nanotechnology can also enhance the vibrancy and depth of the colors used in the paint, resulting in an even more breathtaking appearance.
Another trend in luxury car painting is the use of water-based paints, which are more eco-friendly than traditional solvent-based paints. Water-based paints emit fewer harmful volatile organic compounds (VOCs), and they offer a more uniform finish that is easier to apply.
In addition to using new types of paint, luxury car manufacturers are also turning to automated paint systems to create a more precise and consistent finish. These systems utilize robots to apply the paint, which not only results in a more uniform look but also reduces the risk of human error and saves time.
Luxury car makers are also experimenting with new textures and finishes to add more variety to their cars' paint jobs. For instance, matte finishes give luxury cars a sleek and sophisticated look, while metallic and pearlescent finishes offer a more eye-catching shine. Additionally, luxury car manufacturers are exploring special effects such as iridescent paints that change color depending on the angle of light.
Despite the efforts to create a flawless paint job, luxury cars are not immune to damage on the road. That's why smash repair technology has become more advanced in recent years, using sophisticated equipment and techniques to fix even the smallest scratches and dents. Computerized measuring systems are one of the trends in smash repair technology that help to identify the precise location of damage and repair it to the highest standard.
Overall, the future of luxury car painting is promising, with new technologies, eco-friendly paints, automated paint systems and innovative textures and finishes. Luxury car owners can take comfort in knowing that their cars will continue to make a statement on the road while being environmentally conscious. It is vital to choose a reputable smash repair service with experience working on luxury cars to ensure the best possible results.